Posted on December 1, 2008
Too Many Games! Too Little Time!
Oh man, I may have got in over my head here.  I have too many video games, and not enough time to play them!  God knows, I love video games…always have, always will – and the games that are around now are just so badass that is really easy to get completely immersed in them.  I love nothing better than laying back in bed on a sunday night and playing games, especially now that the weather is colder, I don't feel so guilty not being outside doing something.  Plus, the way that games on Xbox and PS3 now seamlessly switch between on and offline play, it is so badass.  Evan and I were playing Shaun White Snowboarding yesterday, and there is nothing sweeter than shredding a mountain with other people live, and being able to talk the entire time.  I remember playing BF2 on PC and using skype, or teamspeak and a headset, it was such a pain in the ass having to manage a seperate program for speaking and then the game too.  Now, its all integrated so well.
Here are some of the ways I will be spending the extremely limited free time i do have:
This one came highly recommended, and it was used and super cheap.  I love sci-fi and horror, and this one claims to combine both genres pretty well.  Plus in 1080p I can't wait to see how it looks!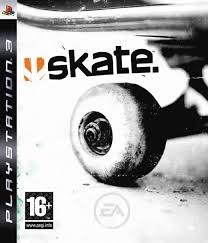 I played this on XBOX a long time ago when it first came out, and it totally rocks anything that the Tony Hawk franchise has ever done!  I doubt I will get to it for a while, but its a fun quick game to get into.
Thats not the cover on mine – I got the Target Edition one, but its pretty sweet so far with some awesome online multiplayer.  This is like THPS on a snowboard.  Got is used for super cheap!
Trading this one since I put a bunch of old games up on Craigslist and a guy wants to trade it for Stars Wars Force Unleashed (Traded my friend Mass Effect for this – the one game I actually finished) but I'm not too into it and would rather have GOW2.  I have the first one but never finished it.  Pretty sweet though it got rated 9/10 by gamespot and they are usually pretty accurate with my tastes.
This is the tip of the iceberg as I'm also trying to finish Call of Duty: World at War, and some other random games.   But you can never have too many!
Updates soon about my car, my new Black Friday laptop purchase, and other stuff!